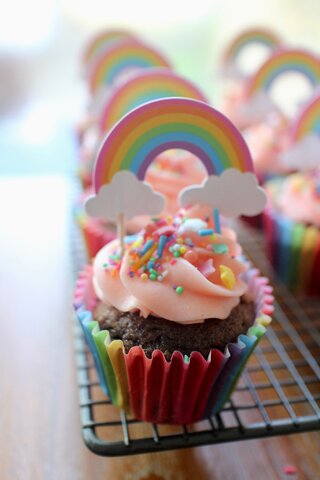 All Occasion Cupcakes Per Dozen
These Homemade Cupcakes are available to order for our Private Parties and Bounce House Rental Parties.
Our Cupcakes are Homemade to order fresh for you every time! I can do Marble, Chocolate, Vanilla, Lemon, or any flavor you choose, just let me know. We also do Buttercream, Cream Cheese, and Whipped homemade Frostings. If you have a specialty cupcake theme you would like just send me a few pictures or give me your ideas and I'll handmake your specialty cupcakes. Special Notes Option is available during your checkout. These will be freshly made, packaged, and delivered by me to our Indoor Amusement Center or your location of your Bounce House Rental for your special party.
Cupcake orders are homemade through our Licensed, Registered, and Certified Cottage Food Business. JNB's Delicious Delights. Osakis, MN.