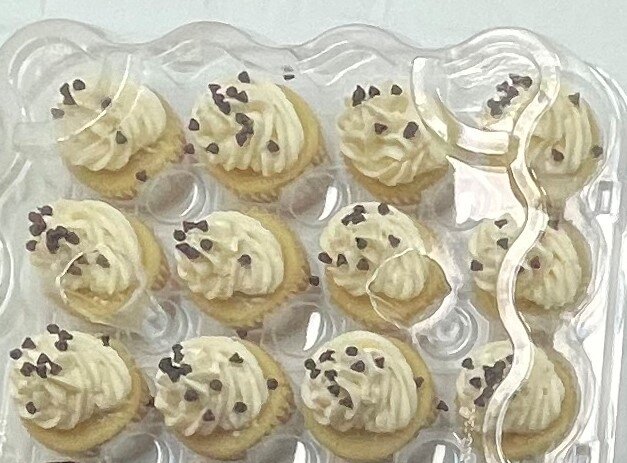 Cookie Dough Stuffed Cupcakes
These delicious cookie dough stuffed cupcakes are a big hit with the kiddos! Fluffy and Moist Vanilla Cupcakes with a delicious chocolate chip cookie dough filling! Topped with delicious Chocolate Chip creamy Buttercream that melts in your mouth!
All cupcakes are made to order just for you! Ready for pick up or delivery.
Order by the dozen or send us a message if you would like a quote on a large order!
Thank you!