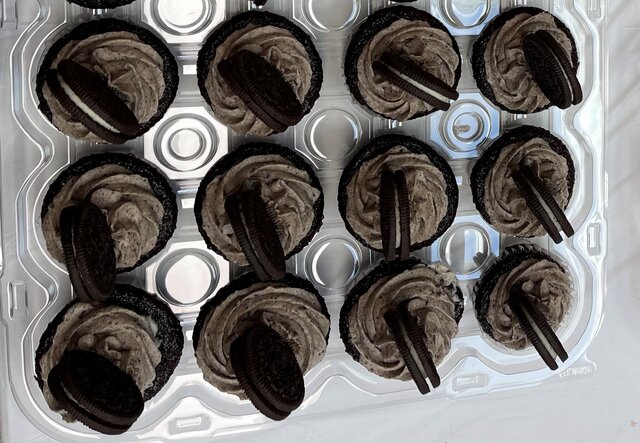 Cookies 'n' Cream Cupcakes
These delicious cookies n cream cupcakes are a big hit with the kiddos! Fluffy and Moist Buttermilk Marble Cupcakes with a delicious Oreo Cookie Buttercream! Melts in your mouth!
All cupcakes are made to order just for you! Ready for pick up or delivery.
Order by the dozen or send us a message if you would like a quote on a large order!
Thank you!