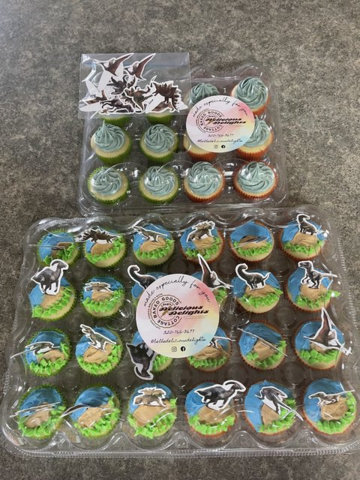 Dino Themed Cupcakes 3 dozen
Our Dino Themed cupcakes are a sure hit for the kiddos! These can be made with your choice of chocolate, marble, or vanilla cupcakes. Frosting is buttercream/cream cheese frosting and is simply melt in your mouth delicious!
This package price is for 3 dozen dino themed cupcakes. We can do more just let us know and we'll send you a quote. Also this price is for 3 dozen same flavored cupcake. If you'd like multiple flavors let us know and we can send you a quote for that also.
All orders freshly made just for you and delivered to our Amusement Center!
Enjoy!
Thank you!