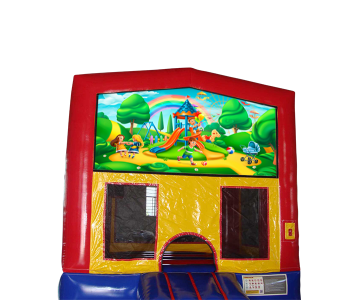 Large Amusement Park ThemeBounce House
Our Amusement Park Themed Large Bounce House will give any party some fun vibes. Includes Basketball Hoop and Balls for even more fun! This large bounce house is 15' x 15' with height needing 18' clearance.
ALERT: This bounce house can not be inflated during sustained high winds in excess of 20+mph. Please turn the blower off if such conditions arise during your party or event! Turn blower off in any stormy weather.