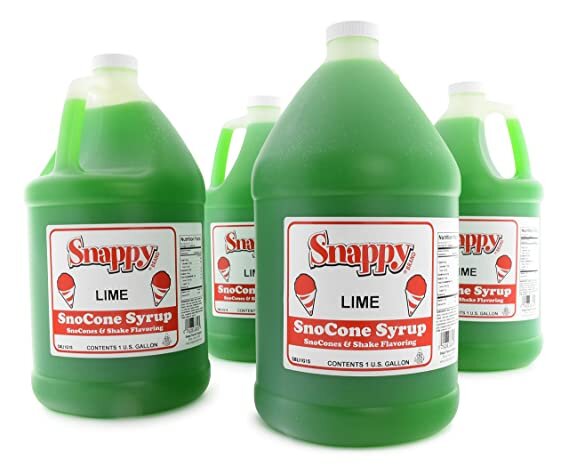 Lemon Lime SnoCone Syrup
Lemon Lime SnoCone Syrup
These delicious flavors of SnoCone syrups have been enjoyed in shaved ice treats for so many generations!
You can mix and match your flavors! There are so many to choose from.
Ready to use, no mixing required! No refrigeration required for unused syrup.
Includes: One gallon which will provide delicious flavor for 128 servings of shaved ice (making 6 ounce servings)
MADE IN THE USA!!