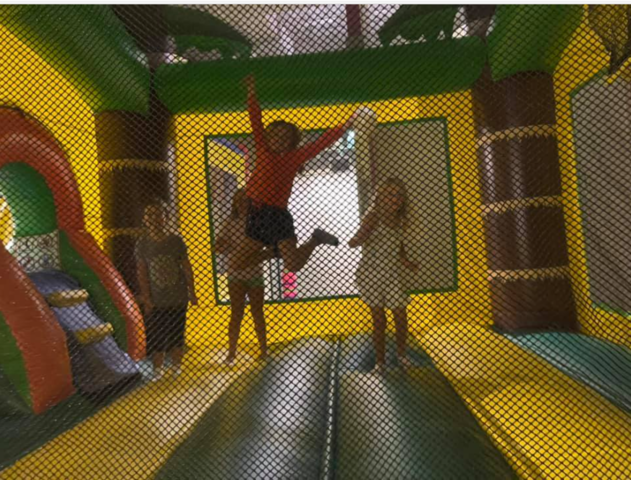 Open Gym Group Package up to 10 Jumpers
This Open Gym Group Package deal is up to 10 Jumpers.
These Private Open Gym Group Packages will not be open to the public during your scheduled group time.
This will be available only on Saturday's and Sunday's. (upon availability)
Scheduled Times will be from 11am - 3pm only.
This Package deal is NOT ALLOWED for Private Birthday Parties. No outside food or beverages allowed.
Pizza is available to order through Jump4Fun here on the website. Concessions are available including beverages and snacks at our front desk.
Everyone must remove there shoes (children and adults) and must wear socks. (No Bare Feet)