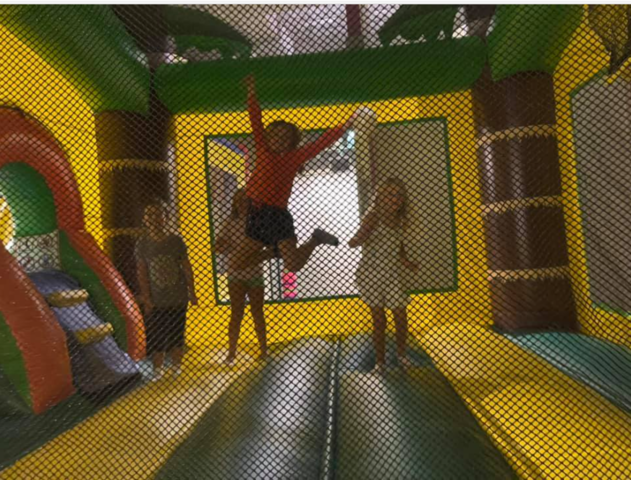 Open Gym Group Package up to 10 Jumpers
This Open Gym Group Package deal is up to 10 Jumpers.
These Private Open Gym Group Packages will not be open to the public during your scheduled group time.
1 other group package may be reserved at the same time as your group package.
Everyone is required to sign the waiver/contract agreement for each jumper. The Link to digital signature is on your paid emailed confirmation of your reservation.
This will be available only on Saturday's and Sunday's. (upon availability)
Scheduled Times will be in 2 hour time slots only.
This Package deal does not allow Birthday Partys or any kind of gift exchange. No outside food or beverages allowed. (Sorry we have to list this but it's been done/attemped)
Pizza is available to order through Jump4Fun here on the website. Concessions are available including beverages and snacks at our front desk.
Everyone must remove there shoes (children and adults) and must wear socks. (No Bare Feet)