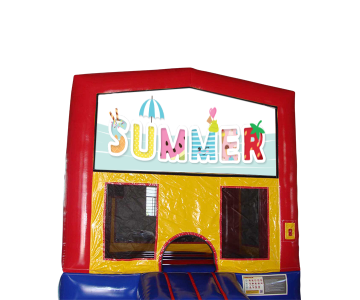 Summer Themed Bounce House
This fun Summer Themed Large Bounce House will bring cheer and fun to any event. Play some hoops too includes balls! Large Bounce House is 15' x 15' and needs 18'+ height clearance.
ALERT: This bounce house can not be inflated during sustained high winds in excess of 20+mph. Please turn the blower off if such conditions arise during your party or event! Turn blower off in any stormy weather.