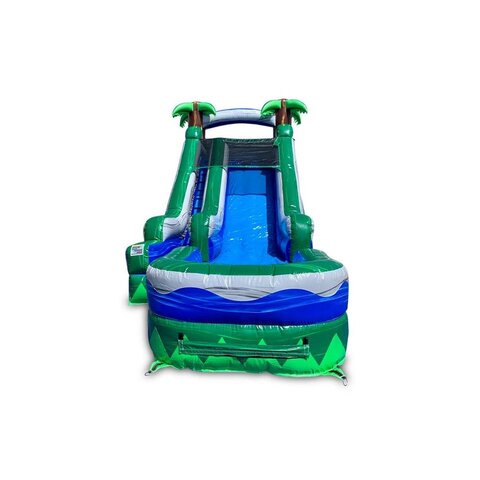 Tropical Water Slide 28' Long
This Water Slide is Brand New this year 2022!!
Excited to see the fun on this new Slide! This Slide is 11'W x 28'L x 15'H
This Giant Slide is sure to cool you off on a hot summer day! A Summer Time Must-Have!
We will deliver, setup, secure, and make sure your inflatable is spotless/sanitized.
Enjoy this new Water Slide this summer at your party!
ALERT: This bounce house can not be inflated during sustained high winds in excess of 20+mph. Please turn the blower off if such conditions arise during your party or event! Turn blower off in any stormy weather. Turn back on when the weather clears up to enjoy!